New Hope is located in Kiev, the capital of Ukraine. We provide IVF, egg donation and surrogacy services worldwide.
---
New Hope is committed to helping you through every step of your journey to becoming parents. We provide legal and program support, guidance, care and coordination to all of our clients.
The idea of IVF and surrogacy legal services came to us as a result of adoption legal services in Ukraine. We are working with international adoptions since 1999 and have a vast experience in legal services and guidance throughout the process. We decided to help couples create a family not only with the help of adoption but also with surrogacy and IVF. New Hope cooperates with reliable and experienced doctors from most trusted clinics in Kiev. The fertility clinics we work with not only have the best results, but also offer a reasonable and flexible fee policy. Due to high cost of fertility treatment and egg donation programs in the USA, Australia or Europe, we offer an affordable approach to make IVF and surrogacy a reality.
Our team is experienced in legal matters and we are dedicated to facilitate your IVF or surrogacy process and make it smooth. Over the years we built up a vast amount of knowledge about legal issues and relevant laws. New Hope offers expert advice and support, there are experienced attorneys and interpreters in our team.
Our Mission
For more than 15 years, our Team has guided hundreds of adoptive and intended parents, gestational surrogates, and egg donors through a remarkable process. We deeply care about every case in our practice and try to make the journey a positive one for everyone involved. We are happy that with our help orphan children have loving homes, intended parents have their long-awaited kids, surrogates and egg donors had a possibility to support their own families. At New Hope we are always trying to make this world a better place for everyone involved in the process with us.
"Family Starts with New Hope"
Our Team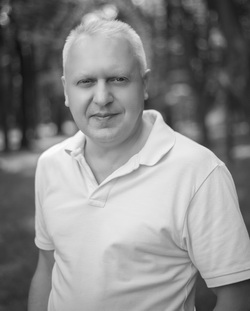 Oleg Marynenko
CEO and Founder, Lawyer
Oleg works as an Attorney since 1999, CEO and owner of adoption and surrogacy agency and websites.
Having been in the legal fields of adoption and surrogacy since 1999, Oleg is one of the most experienced people in those spheres. He is the one to protect your interests during your surrogacy process in Ukraine; he has many contacts in the medical facilities, courts, registration and notary offices all over Ukraine so the problems can be solved quickly and with minimal efforts. He has a vast experience in legal system of Ukraine, has finalized more than 1,100 adoption processes to the USA, Canada and other countries. He also has partner agencies in the USA to support our adoptive parents as well as the intended parents. Oleg's core responsibilities are creating, planning, implementing, and integrating the strategic direction of New Hope, LLC. Your successful and positive process is his main concern.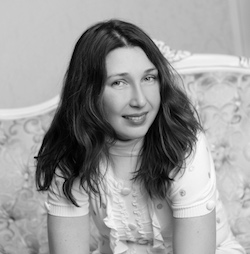 Elena
Intended Parents Coordinator, Psychiatrist
University Degree in Linguistic University
Master's Degree in Psychiatry
Works in adoption since 2003, surrogacy since 2013
Speaks fluent English, Italian, Spanish, French, Russian, Ukrainian
Elena meets and accompanies the IPs to the IVF clinics, supports them through the whole process, provides psychological consultations to the IPs, egg donors and surrogate mothers during the process, helps them overcome psychological difficulties or any other issues they might have. Elena also helps parents during and after birth and she is very much involved in each surrogacy journey. She is a professional and we are priviledged to have her in our team.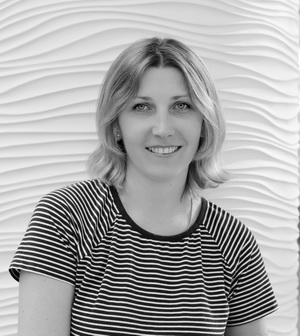 Luba
Program Coordinator
University Degree in Linguistic University
Works in adoption since 2003, surrogacy since 2013
Speaks fluent English, Russian, Ukrainian
Luba coordinates IVF or surrogacy processes. She also attends all necessary medical appointments with IPs, surrogates or egg donors, arranges accommodation, translates documents needed for surrogacy process, compiles all the paperwork in Governmental offices. Luba has a keen understanding of what the process looks like, and we are proud to have her in our team. She has connections in every establishment necessary for the process. Luba is very busy and tries her best to help all our candidates in surrogacy or IVF process.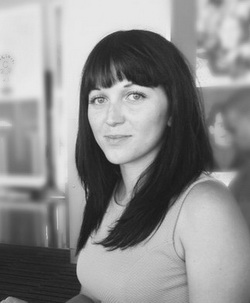 Katya
Surrogate and Egg donor Coordinator
Recruiting, pre-screening, interviewing, coordination and supporting surrogate mothers and egg donors are some of the services Katya provides. She is also responsible for finding new candidates for surrogacy and egg donation programs. Katya also supports our programs in hospitals, helps our surrogates and intended parents during and after delivery.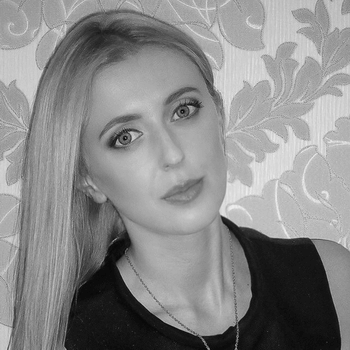 Anna
Interpreter, Pregnancy and Program Coordinator
University Degree in Philology, Master's Degree in Political science
Speaks fluent English, Russian, Ukrainian
Anna supports surrogate mothers and programs in hospitals, translates documents, coordinates pregnancies. She also meets and accompanies the IPs to the IVF clinics, attends medical appointments when needed, helps our surrogates during pregnancy and enjoys such a wonderful opportunity of seeing a new life growing inside.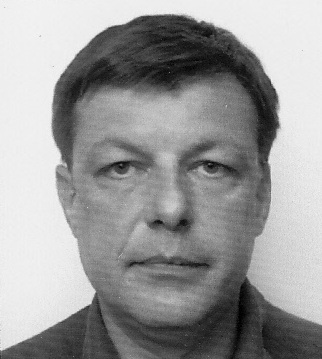 Sergey
Attorney at law, program coordinator.
Sergey is committed to helping you through every step of your journey to parenthood. He works closely with the intended parents, surrogate mothers and/or egg donors, doctors, and leading IVF centers throughout your journey. Hi is completely aware of all specifics of surrogacy process and its legal issues, works in a family law since 1997, has contacts in all our partner clinics and hospitals, arranges the process and keeps all parties focused on a successful program.