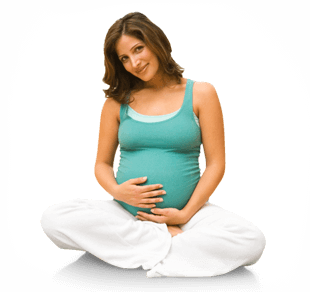 Some women are unable to carry a child to term due to health problems. Others are unable to become pregnant as a result of infertility. Many women have medical issues or genetic conditions which make pregnancy life-threatening, or impossible. Unlike adoption, surrogacy allows a child to have a biological connection to one or both of the Intended Parents.
---
Surrogacy is an arrangement in which a woman carries and delivers a child for another couple or person. This woman may be the child's genetic mother (called traditional surrogacy), or she may or she may be biologically unrelated to the child (called gestational surrogacy).
---
Traditional surrogacy is illegal in Ukraine.
Gestational surrogacy - in this method the eggs of the Intended Mother are fertilized with the sperm of her husband or donor sperm. In this case a fertility center is always required. Gestational surrogacy is now the most popular type of surrogacy all over the world because Surrogate Mother carries a baby genetically unrelated to her.. It gives the ability to people to have their own biological child.
Gestational surrogacy is absolutely legal in Ukraine, but it's an option only for officially married couples. However, we offer IVF procedure to single women or unmarried couples.
Who can be treated with gestational surrogacy in Ukraine?
Surrogacy in Ukraine can be done for married couples with fertility problems. Single men or women, heterosexual partners, same-sex marriages can not do surrogacy process in Ukraine.
Surrogacy is usually an option for a potential mother who has had her uterus removed but still has ovaries. She can provide the eggs to make a baby, but has no womb to carry a child. Using her eggs and in vitro fertilization technology (IVF) she can find a surrogate mother to carry the pregnancy (her own genetic child). However, if an intended mother does not have the eggs of a good quality, the couple may use an Egg donor in Ukraine.
A surrogate mother is also used for cases where a potential mother has a medical condition that could result in serious health risks to the mother or the baby.
It is also done in couples with recurrent IVF attempts failure (4 or more failures).
How is gestational surrogacy performed in Ukraine?
An appropriate surrogate is chosen and thoroughly screened for infectious and genetic diseases.
Consents and agreements are signed by all parties. This is an important step in surrogacy cases.
The potential mother or egg donor is stimulated for IVF with medications to develop multiple eggs.
The surrogate is placed on medications that suppress her own menstrual cycle and stimulate development of a receptive uterine lining.
When the patient's or egg donor's follicles are mature, an egg retrieval procedure is performed to remove eggs from her ovaries.
The eggs are fertilized in the laboratory with the Intended Father's sperm.
The embryos develop in the laboratory for 5 days.
Then, an embryo transfer procedure is done which places the embryos in the surrogate mother's uterus where they should implant.
If the surrogate mother is pregnant, she must be constantly examined by a coordinating doctor and do all medical tests needed.
The surrogate delivers the baby.
Traditional surrogacy VS Gestational surrogacy
Traditional surrogacy: This involves artificially inseminating a surrogate mother with the Intended Father's sperm or donor sperm. The surrogate mother provides the eggs and the baby will be genetically related to her. This type of surrogacy is forbidden in Ukraine because of the genetic link between the surrogate mother and the baby.
Gestational surrogacy: In this method the eggs of the Intended Mother are fertilized with the sperm of her husband or donor sperm. If the Intended Mother has problems with her eggs, then egg donor is used and the eggs should be fertilized with the sperm of the Intended Father, donor sperm can't be used in this case because under our laws the child should be genetically related to the parents or one of the parent. This type of surrogacy is allowed in Ukraine.