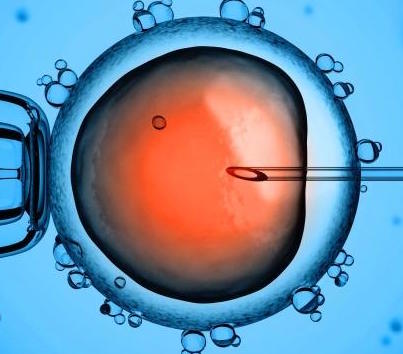 Success rate of egg donor programs is 68-70%
The outcomes of IVF vary depending on couples' fertility problems and ages — younger women usually have healthier eggs and higher success rates. A need for egg donation may arise for a number of reasons. Infertile couples may seek egg donation when the female partner own eggs cannot generate a viable pregnancy, or because they could generate a viable pregnancy but the chances are so low that it is not advisable or not financially rewarding to do IVF with her own eggs.
Donor Eggs at New Hope
Egg donation is the process by which a woman donates eggs for purposes of in vitro fertilization with the eggs being fertilized in the laboratory.
Egg donation is anonymous in Ukraine and medical facilities match the intended parents with egg donors from their database according to the phenotypic data. We do not recommend doing "blind" egg donor match at the clinic as your baby will resemble the egg donor and being matched with the candidate at the clinic you will never know how the egg donor looks like, what interests or hobbies she has, what is the level of her education. Still there is a chance to be matched with a good candidate for you - New Hope has own database of egg donors and our candidates provide personal and medical information, photos of themselves and their children, we meet them and screen thouroughly for our programs.
When a couple decides to use donor eggs, they can view the egg donors online, and select a candidate from our database. A tentative egg donor match is made when a recipient decides to move forward with a specific donor. Our Program Coordinator will contact the egg donor to confirm her availability. If the egg donor is available for the recipient's desired time frame, and passes a required examination, an official match is made. We test our potential egg donors for every IVF cycle, their tests are always new and are performed in the clinic where the couple will have the IVF treatment. We do not accept tests results or doctor's reports from regional or public hospitals, we trust the results of our partner clinics only. At New Hope your chances for a successful IVF program increases as we have a responsible and professional approach to egg donor matching.
New Hope matches intended parents with carefully screened egg donors that meet our strict criteria - the candidates should be perfectly healthy, with no bad habbits and have positive personalities. We offer an affordable and reliable IVF and egg donation programs with a 100% guarantee that you will become pregnant.
our requirements for an egg donor
Between 18-30 years of age
Have a child on her own
Have no genetic diseases
Have regular monthly periods
Have no reproductive disorders or abnormalities
Have no genetic diseases
Physically and emotionally healthy
Non-smoker, non-alcohol or drug user
Willing to undergo medical and psychological evaluation
Willing to take injectable medication
Understand the risks and process
Responsible and mature
Average cost of IVF + Egg Donation is $9,500-10,000. This includes the cost of fertility treatment, Egg donor matching, Egg Donor compensation, the agency fee as well as pricing for legal, travel and other expenses.
Egg Donor Match
NOTE
Egg donation in Ukraine is anonymous therefore IVF clinics in Ukraine have no right to show you photos of egg donors, they can offer only a description and match you with the egg donor from their database according to your phenotypic data only. In short, you can't choose the egg donor in the clinic, you will see no photo, the doctor will match you with the egg donor from their database. Although surrogacy agencies have a right to provide photos of egg donors, so if you want to know how your newborn will look like, please use our database of Egg Donors for your IVF process in Ukraine.